Professor of the UNESCO Chair on Aflaj Studies, Archeaohydrology
University of Nizwa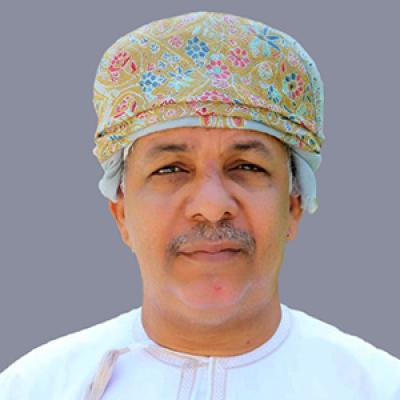 Dr. Abdullah Al-Ghafri holds a PhD in environmental resource and a Master's degree in agricultural water management from Japan and a Bachelor's degree in Agricultural Engineering from Sultan Qaboos University. He currently serves as the Professor of the UNESCO Chair on Aflaj Studies (Archaeohydrology) at the University of Nizwa. He is also the chairman of the Oman National Committee for UNESCO's Memory of the World Program.
Dr. Al-Ghafri has 32 years' experience in research, teaching and supervision of undergraduate and graduate students at Sultan Qaboos University, the University of Nizwa and the University of Technology, Malaysia. He has also supervised overseas scientific researchers from the United States and Europe. He published research papers in socio-hydrology, archaeohydrology and traditional water management, locally and internationally. He also did several consultancies to the Omani government and the private sector in Oman and Europe.
He is a member of the founding and steering committee of the Encyclopedia of Oman, a member of the editorial board of the Journal of Oman Studies and a member of the Scientific Committee for the Encyclopedia of Omani Mountains. He has received many international and local scientific awards.
Dr. Al-Ghafri prepared and/or participated in many television programs about the Aflaj of Oman for Oman TV, the Discovery Channel, NHK channel, Japan, SciTeck, Germany, Al-Jazeera, Al-Arabia, Russia Today and others. He has been invited as keynote speaker in several international conferences and has delivered many public lectures about Aflaj in Oman. He also made and delivered three radio programs of 30 episodes each about the Aflaj of Oman and its agriculture, broadcasted by Omani national radio between 2015, 2017 and 2021 respectively.