Founder and CEO
Dhun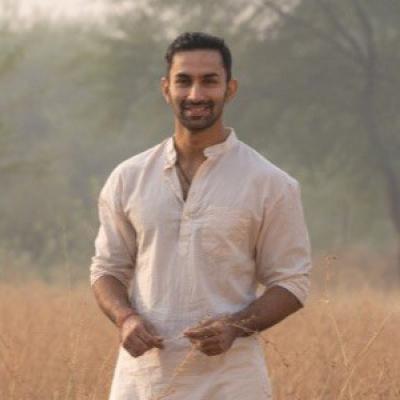 Manvendra is a passionate visionary in the climate change/sustainable development space as well as an explorer, innovator, entrepreneur, dreamer, designer, creator, doer… He is an ambitious and driven solver of some of our greatest problems.  His fascination for distant lands, their heritage and extraordinary stories led him to establish boutique hotels Suryagarh-Jaisalmer, Narendra Bhawan- Bikaner and Mary Budden Estate- Binsar, which were instrumental in putting these destinations on the boutique luxury map of India. He started restoring old forts and palaces to make them into culture hubs and incubation labs for reimagining traditional knowledge systems and local craftsmanship.
In 2013, he formed alliances with local communities to address systemic problems of the region and founded 'The Love Foundation.' So far they have undertaken over 30 community projects, including Jaisalmer's largest cleanliness and conservation drive and launching India's first citizen-airline partnership.
Manvendra's deepest quest and greatest joy now is to understand and innovate how to envision and elevate living, and to build a community where people can become what they can truly become. Manvendra spends most of his time on the site of the Dhun project - a habitat designed for 8500 people who seek community living, continuous learning and holistic well-being to maximize their truest potential. Over the last 8 years, he and his team have transformed 500 acres of barren land to a thriving ecosphere.
And now, they want to integrate the greatest civilizational breakthroughs as they build Dhun and craft a blueprint for the future of living -  to build regenerative habitats that maximize human potential.