09 March 2023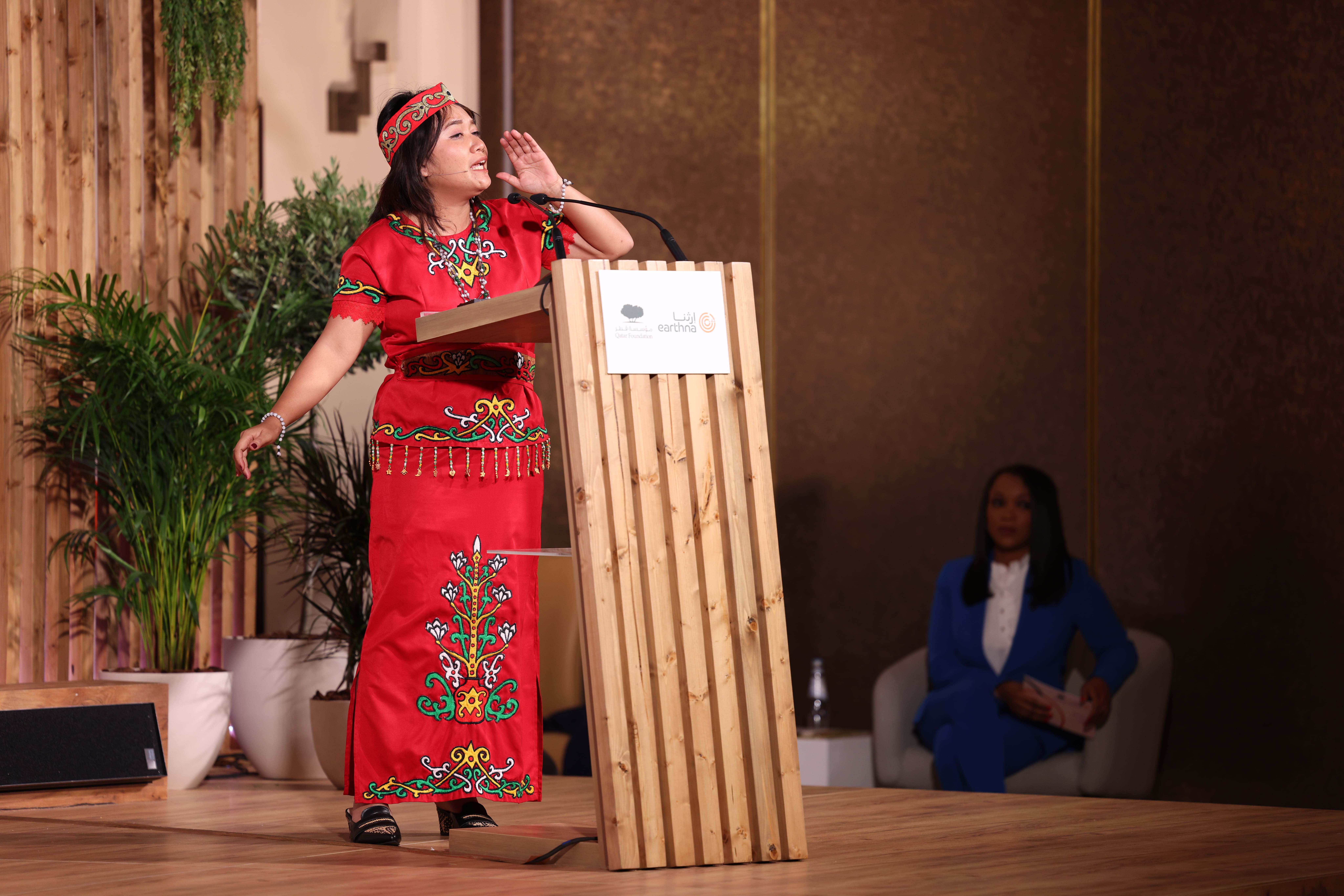 Role of technology highlighted by speakers
 Experts discussed the importance of harnessing existing knowledge and local practices to tackle global climate change challenges on the first day of the Earthna Summit 2023.
The discussion, titled "Climate Change Adaptation: Indigenous Knowledge and Resilience", was held as part of a two-day conference hosted by Qatar Foundation's Earthna Center for a Sustainable Future, which is taking place at Msheireb Downtown Doha and set to conclude today.
Manvendra Singh Shekhawat, Founder and CEO of Dhun, discussed the transformation of a neighborhood in Jaipur, India, that went from a barren land to a self-sufficient microcosm using indigenous techniques.
And while he believes that this particular project will not solve the requirements of food, shelter, opportunities, and other needs of the world, the ideas, principles and values behind it are very scalable.
"This solution is working on site, but I am not sure that it could work 50km from our site," he said. "However, the principles – whether you are in Peru or in Mumbai or in London – are the same."
He also spoke about the power of technology, saying: "We are in the 21st century, and our ability to collaborate as human beings is more than ever before. The ability to learn from each other today is more than ever before.
"So, what if we built on foundations that have worked for us as humanity for the past 5,000 years, and then used technology to make that shift happen?"
The importance of technology was also highlighted by Emmanuela Shinta, Dayak Activist and Environmentalist, from Kalimantan, Borneo.
"The war against climate change – a war that cannot be won by spears, swords, or shields –
but it can be won with education, innovation, creativity, and technology," Shinta said, explaining how she, a Dayak woman, flew from Borneo to stand in front of an international audience to talk about climate change while holding a mobile telephone and a presentation clicker.
Speaking about how indigenous people have the knowledge to help, she said: "How can I convince you – the world leaders, decision makers, multi-stakeholders – to believe in indigenous knowledge, and to believe in our efforts at the front line?"
Additionally, Dr. Abdullah Al-Ghafri, Professor of the UNESCO Chair on Aflaj Studies, Archeaohydrology, University of Nizwa, Oman, spoke about utilizing existing knowledge and practices, highlighting the Aflaj irrigation system.
Over the course of the two days, the summit titled "Building New Sustainability Pathways for Hot and Arid Environments", is playing host to a variety of sessions, workshops, and panel discussions on food and security adaptation; climate change and energy transition; resilient cities; and biodiversity.
Members of the public can also visit the "Earthna Village" at Barahat Msheireb, a sustainability-focused exhibition showcasing indigenous and sustainable practices that is also hosting short, interactive discussions.