24 October 2023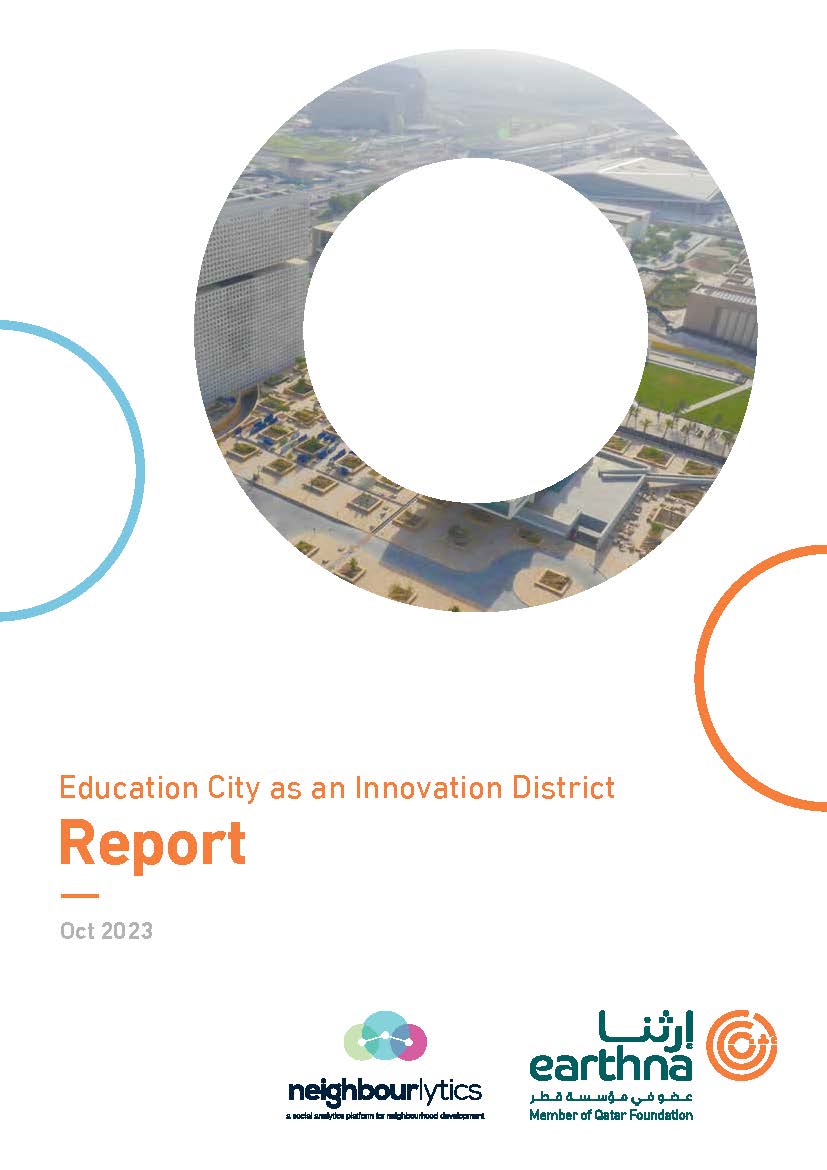 The Earthna Center for a Sustainable Future, in partnership with Neighbourlytics and as a member of Qatar Foundation introduce the "Qatar Foundation: Education City as an Innovation District" report.

Education City is a 12 square kilometer campus housing many educational and research institutes, student housing, recreational and sports areas, restaurants, libraries, and other communal spaces. The district's mixed-use, multi-functional purpose makes it a perfect test-bed for exploring the interplay between urban planning and social analytics—the focus of the report. The report offers valuable insights into how Education City functions as a precinct, focusing on the local lifestyle perspective. It highlights achievements, areas for future development and opportunities. This includes a holistic view of urban life in Education City by looking at the volume and variety of activities, walkability, relevance, and character of the district. The report's findings will support Education City's ongoing evolution and enhance societal wellbeing by revisualizing the current infrastructure within the context of Qatar's hot and arid environment. The ultimate aim for the district is to create a 365-day vibrant campus with a thriving economy, and low-carbon but fully utilized spaces. 

As advocates for sustainable urban development in hot and arid climates, we are thrilled to share the report with you, and we hope you find it interesting and of value to your own organization's mission.