Founder
Qatar Disability Resource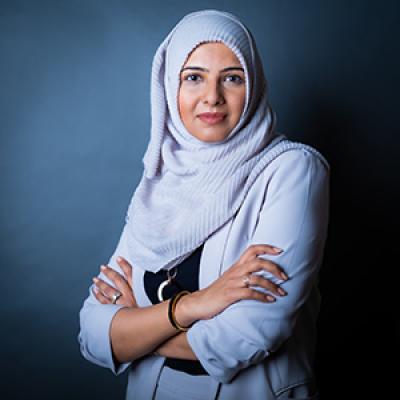 Sabika Shaban is the founder of Qatar Disability Resource (QADR), a community-building platform that ties together more than a thousand stakeholders in Qatar to address information scarcity in the disability community. She is also the Academic Journals and Publications Specialist at the College of Islamic Studies (CIS) in Hamad Bin Khalifa University (HBKU).
Sabika holds a Master's degree in Islam and Global Affairs from HBKU, in which she focuses her research on disability studies, specifically examining family dynamics, personal experiences, the social infrastructure, policy efficacy, and the microeconomics of disability in Qatar.
She was selected as one of 25 overseas Pakistanis under the age of 40 by the Ministry of Foreign Affairs of Pakistan for its Honours List 2021 to recognize her leadership in community service. Sabika has published a number of editorials, op-eds, and creative pieces in the areas of disability, education, environmentalism, faith, and the human experience; she regularly participates in initiatives that discuss and engage with disability and sustainability discourses.