Chief Executive Officer
FIFA World Cup Qatar 2022 LLC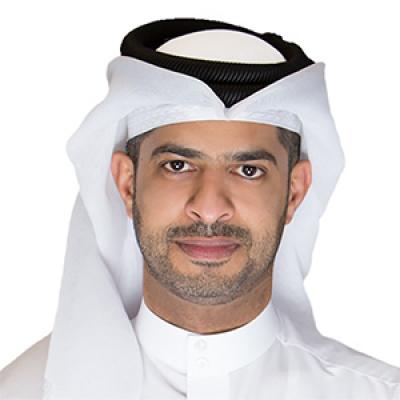 Nasser Fahad Al Khater is the Chief Executive Officer (CEO) of the FIFA World Cup Qatar 2022 LLC, the innovative joint venture between the State of Qatar and FIFA that was launched in early 2019. He is also a senior adviser to the Secretary General's Office of the Supreme Committee for Delivery & Legacy (SC). He was responsible for leading all aspects of the planning and delivery of a historic tournament – the first to be held in the Middle East and Arab world – that welcomed over 1.4 million fans to Qatar.
In his role as CEO, Al Khater was charged with combining the extensive planning expertise Qatar built up since winning the hosting rights in 2010 with FIFA's global tournament expertise to ensure an extraordinary FIFA World CupTM experience for all fans, players and officials.
He was appointed to the Qatar 2022 Bid Committee in 2009, where he oversaw the media and the marketing campaigns that led to Qatar's successful bid to bring the FIFA World CupTM to the Arab world for the first time. Al Khater also held the titles of Chief of Experience and Tournament Readiness, Assistant Secretary General, Tournament Affairs, and Executive Director of Marketing and Communications at the SC.
Before joining the Bid Committee in 2009, Al Khater worked with Qatari Government agencies to establish development strategies for small and medium size enterprises (SMEs) and on national leadership development programmes, which led to the establishment of Enterprise Qatar and the Qatar Leadership Centre.
Al Khater also has over five years' experience in the Oil & Gas industry, having led Qatar Shell's Intalaqa programme - an initiative aimed at fostering entrepreneurship for young Qatari nationals. This followed a five-year career working for the international finance giant HSBC.
Al Khater is a graduate of Suffolk University in Boston, Massachusetts, USA.