Director of World Cup Legacy
Qatar Foundation (QF)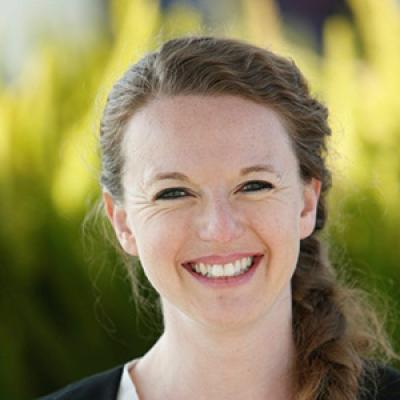 Alexandra oversees the legacy strategy for the FIFA World Cup Qatar 2022 at the Qatar Foundation. In the lead up to the World Cup, she was part of a team responsible for coordinating more than 50 entities across education, research, and community development to ensure that QF holistically maximized the world's biggest sports tournament and enables long-lasting impact.
With the successful tournament now completed, she is leading on projects that involve key national priorities such as the development of a national women's and girls' sports strategy; cultivating a culture of volunteerism; and implementing the strategy legacy plan for Education City Stadium.
Prior to joining QF, Lex was Managing Director of the Beyond Sport Foundation, which convenes, funds, advises and supports organizations using sport as a tool for social change.
She has worked and lived in over 20 countries curating programs and partnerships around sport's role in hard-hitting issues like the refugee crisis, climate change, youth gun crime and racial and ethnic divides. She's developed purpose-driven strategies for brand giants like Unilever, Bloomberg, Virgin, Barclays and Disney and been involved on various legacy projects from South Africa to London to Brazil to Qatar. She's helped advise influential entities from the Holy See to the US State Dpt and spearheaded partnerships with MLB, NBA, NFL, NHL, MLS, NASCAR, International Olympic Committee, UEFA, FIFA and the Premier League.
A graduate of University of Pennsylvania and London School of Economics, she is a former Curator of the World Economic Forum Global Shapers and was named one of the top 10 under 30 to watch in sports by SportsPro Magazine. She's on the Board of Directors for Beyond Sport Foundation and the Brian Dawkins Impact Foundation, and on the Junior Council for American Ballet Theatre.