Co-Founder and Managing Partner
Sunways Global Group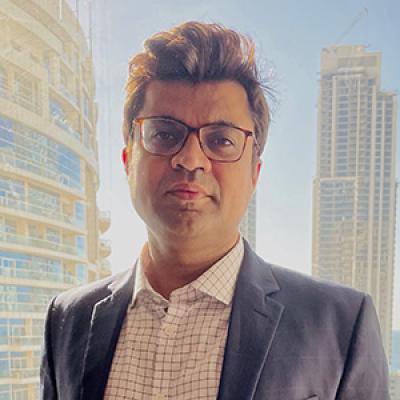 Bhadra is a Co-Founder and Managing Partner of Sunways Renewable Partners, UK headquartered Decentralized Renewable Energy platform focused on resolving last mile energy connectivity challenge and improving rural energy efficiency in emerging markets especially India. Sunways currently developing 1GW+ project portfolio in emerging market and is backed by Institutions Investors and large family offices from UK, Singapore and UAE driving measured and quantifiable impact on lowest level of pyramid.
Bhadra has 18 years of Renewable energy, Private equity, Investments and corporate finance experience across various emerging market such as India, Middle East, Asia Pacific and Africa. Over last 8 years he has played key role in developing large and decentralized renewable energy projects in emerging markets including India, Africa and Middle East right from origination to execution.
Prior co-founding Sunways, he has served as the Director, Renewable Energy at Planet One Group, $3Bn conglomerate HQ in London and UAE, where he has played key role in building large Solar PV project portfolio in Africa on public private partnership model.
Bhadra has also served over 10 years in leadership roles in EuromaxCapital, a UK-headquartered prestigious Investment Bank with his last position as Executive Director, specialising in cross-border large M&A and private equity transactions. Bhadra has played a key role in executing over $5bn large and marquee transactions in infrastructure, energy and real estate sectors in emerging markets.
He also brings cross border international expertise with deep understanding of diverse culture & business practices. Besides being a impact initiator, he is an educator and speaker.
Bhadra is a qualified Chartered Financial Analyst (CFA), from CFA Institute, USA and All India Rank holder in CS from ICSI, India.