Associate Professor
The Bartlett Development Planning Unit, University College London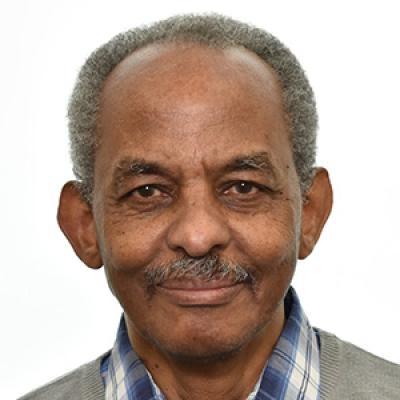 Zeremariam has been working with the Bartlett Development Planning Unit (DPU) at UCL since 2002 and sees himself largely as a practitioner with deep roots in advocacy and project development, mainly through the work of non-governmental organisations, but his engagement with academia has provided an excellent footing for research, exchange of ideas, theorisation and engagement with other disciplines. He currently teaches two MSc modules about NGOs and Social Transformation and Urban and Peri-Urban Agriculture: Knowledge Systems in the Global South. He has supervised several Masters Dissertations and some PhDs at the DPU.
His research and teaching methods stem from his long work experience in development planning, NGOs and social movements. These include project monitoring, fundraising/resource mobilisation and strategies in approaching funders, urban-peri-urban agriculture, indigenous knowledge systems, and role of women in food production. Zeremariam has worked in 13 different countries across the world.
He is the founder-director of the Pastoral and Environmental Network in the Horn of Africa (PENHA) which he directed from 1992 to 2016. During October 2018, Zeremariam was awarded the prestigious Desmond Tutu Award as Fellow Global Reconciliation (FGR) for his dedicated work to support marginalised pastoralist communities and grassroots organisations in Africa over the last 30 years.
Zeremariam is also an Editorial Advisory Board Member of the African Review of Economics and Finance (AREF). He also holds positions in the Department of Economics and Economic History, Rhodes University, South Africa and as a visiting scholar at Kyoto University Japan.