Minister of Environment and Climate Change
State of Qatar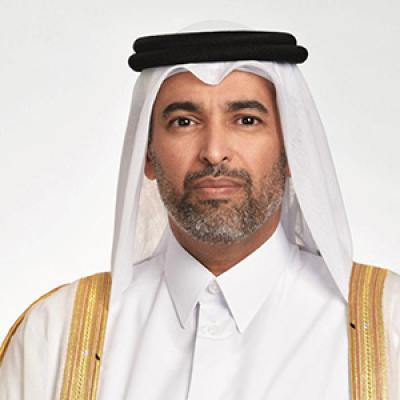 Biography
His Excellency Sheikh Dr Faleh bin Nasser bin Ahmed bin Ali Al Thani was appointed the Minister of Environment and Climate Change in October 2021.
Career
His Excellency the Minister of Environment and Climate Change has held several positions related to the former Ministry of Municipality and Environment (MME). He previously served as the Under-Secretary of Agricultural and Fisheries Affairs, a role he held from 2005 to 2021.
He has also acted as the head of various initiatives, including the Qatar National Food Security Program since 2017, Standing Committee for Living Aquatic Resources since 2011, and the Standing Committee for Farms and Wells and Organising Farmers Affairs since 2006.
His Excellency has represented the State of Qatar in delegations to regional and international forums, such as the Arab Organisation for Agricultural Development (AOAD), The International Fund for Agricultural Development (IFAD) and The Food and Agriculture Organisation of the United Nations (FAO). Additionally, he has presented academic research papers at international conferences related to solar water desalination, agriculture and food security.