15 September 2023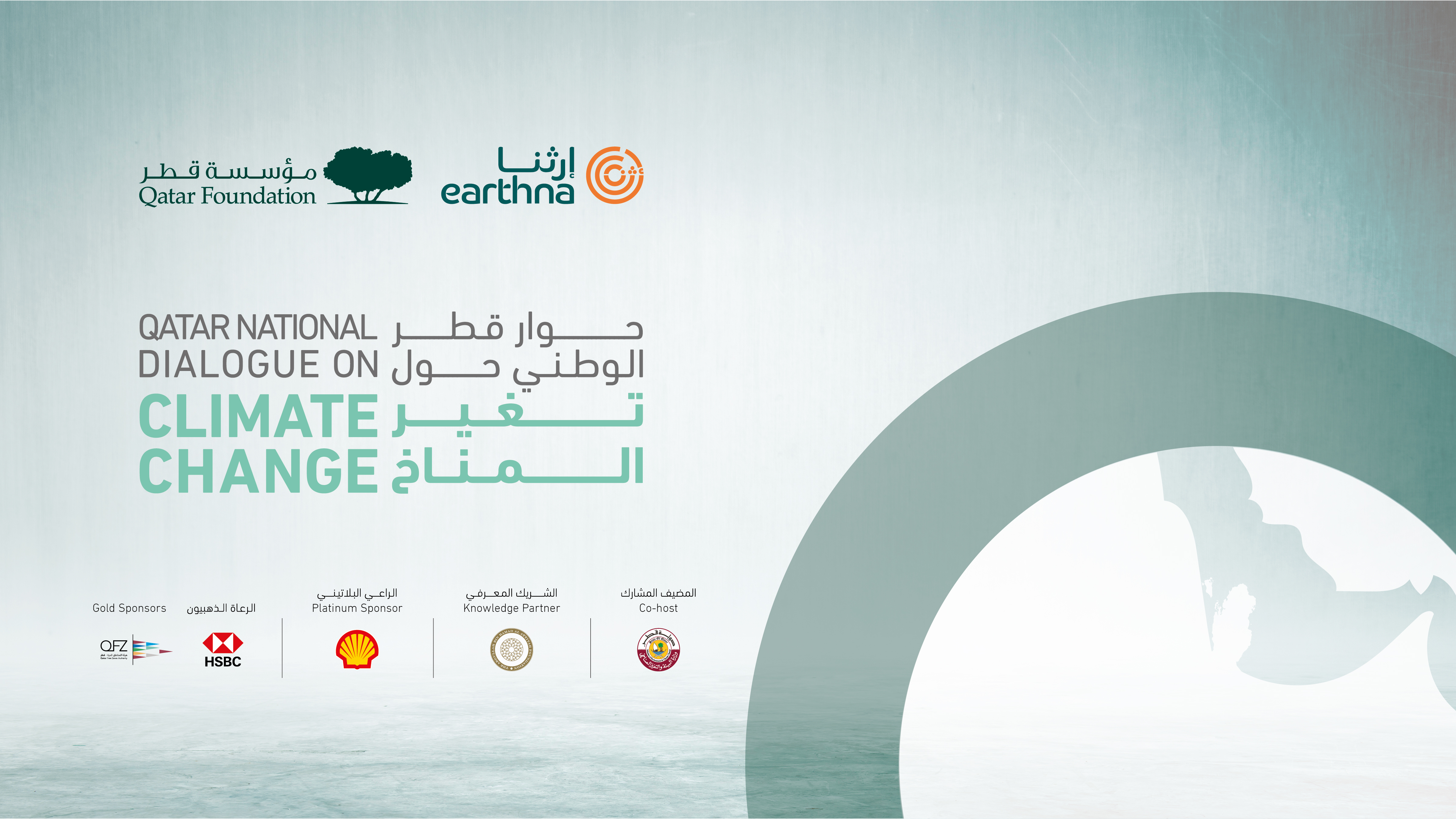 Event will focus on Qatar's future national climate change action strategies
Doha, Qatar, September 15, 2022: Qatar Foundation's Earthna Center for a Sustainable Future is continuing to strengthen Qatar's global position in sustainable development and climate change action, as it hosts the Qatar National Dialogue on Climate Change.
The event, which will be held from September 19-20, 2022, builds on last year's Qatar Climate Change Conference, with a stronger focus on local climate challenges and how to combat them in the future. The Qatar National Dialogue on Climate Change (QNDCC) is being co-hosted by Earthna and the Ministry of Environment and Climate Change, and in partnership with the Al-Attiyah Foundation.
QNDCC will provide private and public sector leaders in Qatar with an opportunity to have meaningful dialogue that supports the country in developing a climate action strategy ahead of the UN Climate Change Conference of Parties (COP27), which will be held in November 2022 in Egypt.
"Climate change is one of the most pressing challenges that humanity is facing and is a national priority for Qatar," said Dr. Gonzalo Castro de la Mata, Executive Director of Earthna.
"We expect that the Qatar National Dialogue on Climate Change will play a leading role in facilitating focused discussions that will provide practical insights for the country's future climate action pathways."
The event will bring together over 45 thought leaders, decision makers and climate change experts to examine international insights, case studies, policies, industrial solutions, and academic research, and explore the benefit and influence these can have in Qatar. Key discussion topics will include Qatar's national climate action future plans, climate finance, climate change through governance and intergovernmental collaboration, reporting and verification, and adaptation and measurement solutions for Qatar.
Qatar Shell, the largest foreign investor in Qatar's energy sector, is QNDCC's platinum sponsor, while HSBC, one of the world's largest banking and financial services organizations, and Qatar Free Zones Authority (QFZA), are gold sponsors.